The U.S. Consumer Product Safety Commission (CPSC) announced a recall for fire extinguisher balls sold on Amazon, including brands LVYXON, TATTCHINE, ARMYJY, PETSTIBLE, HelloPharma, Vixuiyz, and JHEUAYK. The reason for the recall is the extreme safety hazard they pose, including the risk of burns and smoke inhalation due to their failure to put out fires effectively, which could potentially result in severe injury or death.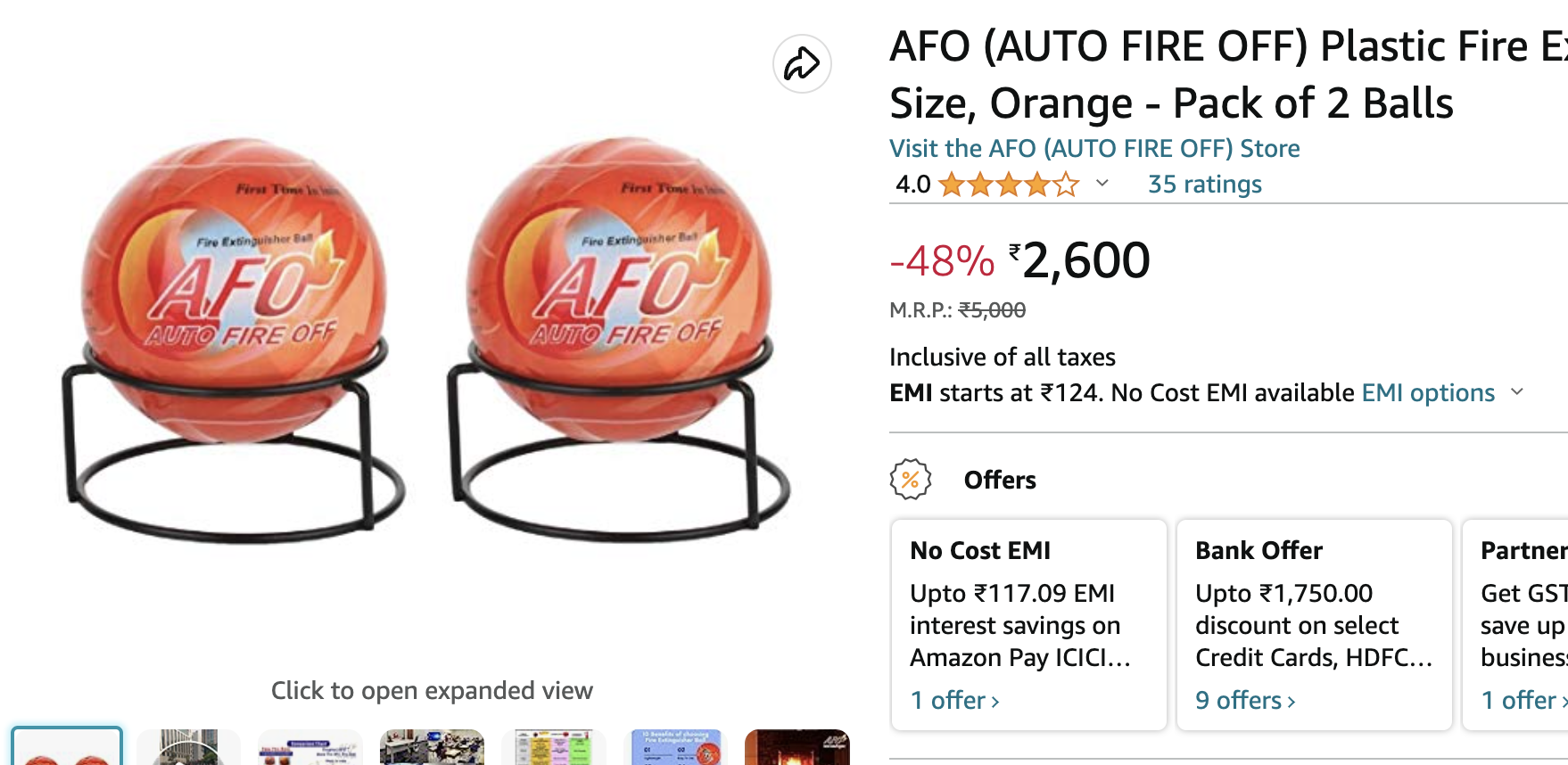 Image from https://www.amazon.in/AFO-AUTO-FIRE-OFF-Extinguisher/dp/B07SDQG3TS

Fire extinguisher balls are a type of fire safety product that self-activates after being exposed to fire for three to five seconds. They disperse non-toxic extinguishing chemicals and can put out fires within a three-cubic meter radius. The recalled balls are made of red plastic and come with a diameter ranging from 4 to 7 inches, weighing between 1 and 3 pounds. These products typically have a label wrapped around them with orange and red lettering stating "Fire Extinguisher Ball and XRT Auto Fire Off or AFO Auto Fire Off."

The fire extinguisher balls were sold on Amazon.com for prices ranging from $25 to $120. The CPSC has advised people not to buy or sell these fire extinguisher balls, and to stop using them. They should be disposed of properly at a local fire department or a hazardous waste disposal facility. For more information, the CPSC can be contacted at 800-638-2772 (TTY 301-595-7054)(https://www.usatoday.com/story/money/2023/06/01/fire-extinguisher-balls-amazon-recall-notice/70277927007/)].

Regarding the Concerns
In light of recent concerns regarding certain fire extinguisher balls sold on Amazon, we at Elide Fire Ball Pro Co., Ltd., the original inventor and manufacturer of the "Automatic Fire Extinguishing Ball," want to reassure our customers of our unwavering commitment to safety and quality.

Our product is not among those listed in the recent recall announced by the U.S. Consumer Product Safety Commission (CPSC). We have been continuously developing and manufacturing the Automatic Fire Extinguishing Ball for over 24 years and our commitment to quality and innovation remains unmatched in the industry.
ELIDE FIRE does not manufacture our fire extinguisher balls under any other trademarks.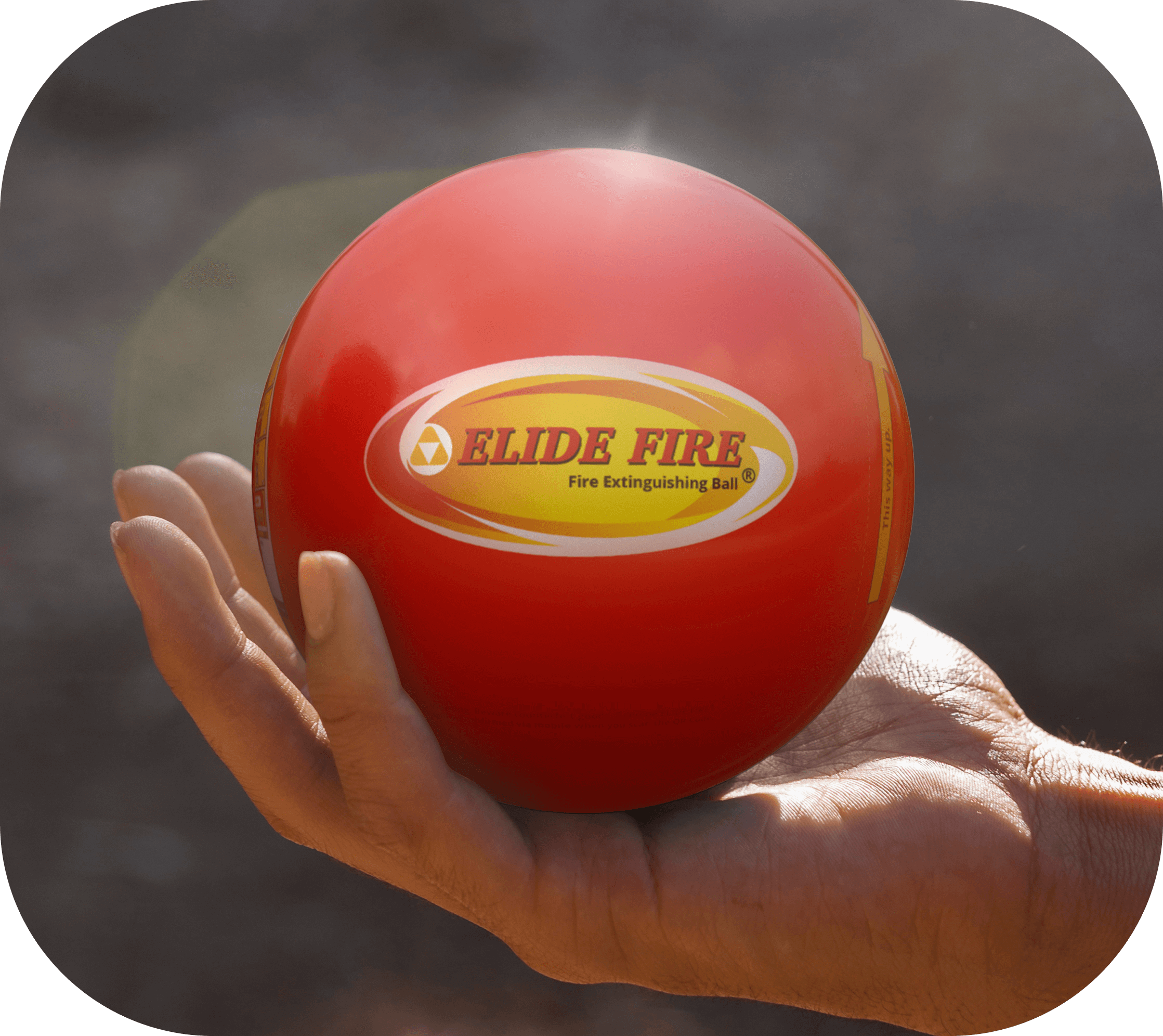 ELIDE FIRE is internationally recognized, certified by TISI and numerous other international standards. It's a technological breakthrough that has rapidly asserted itself as a standard product on the firefighting products market during the last years.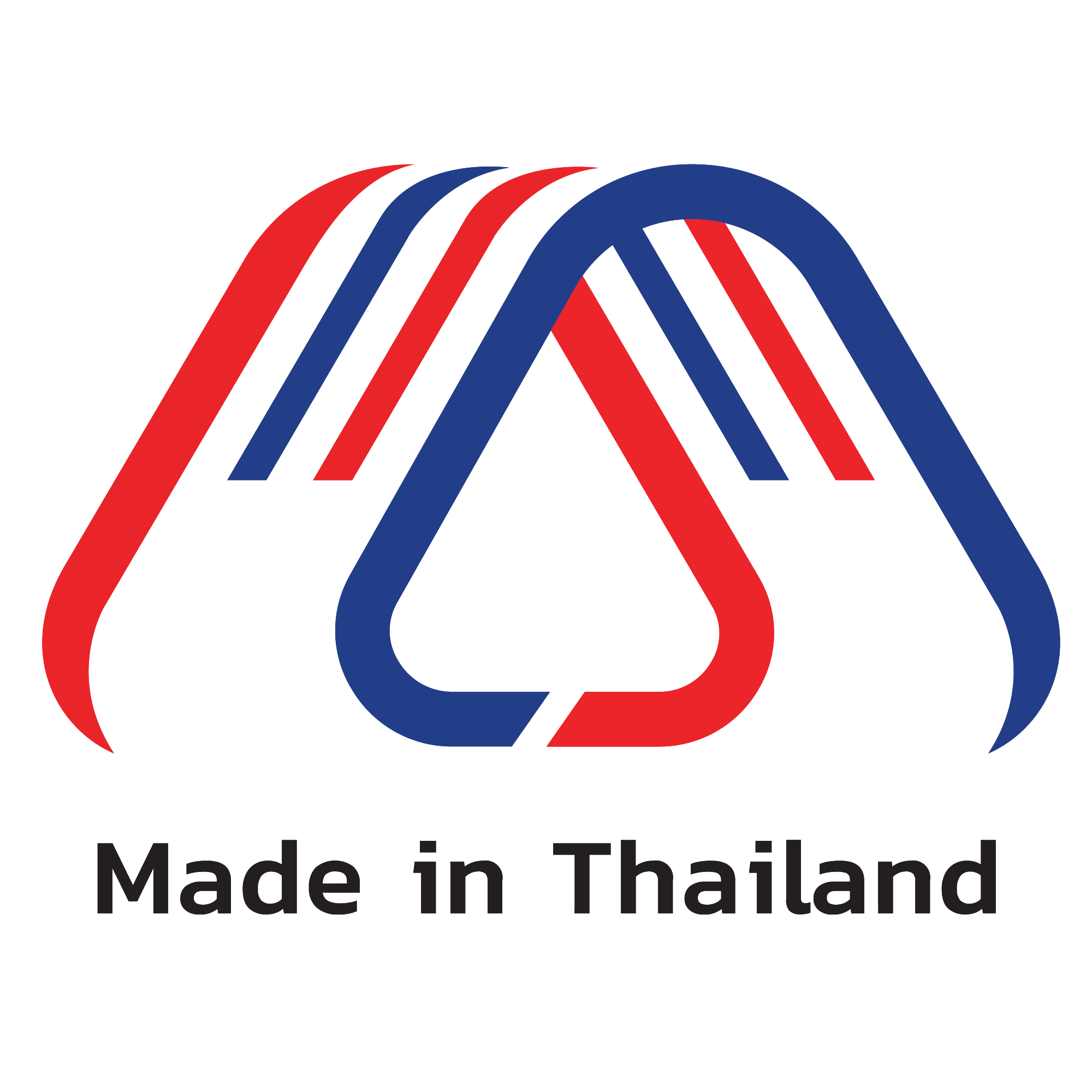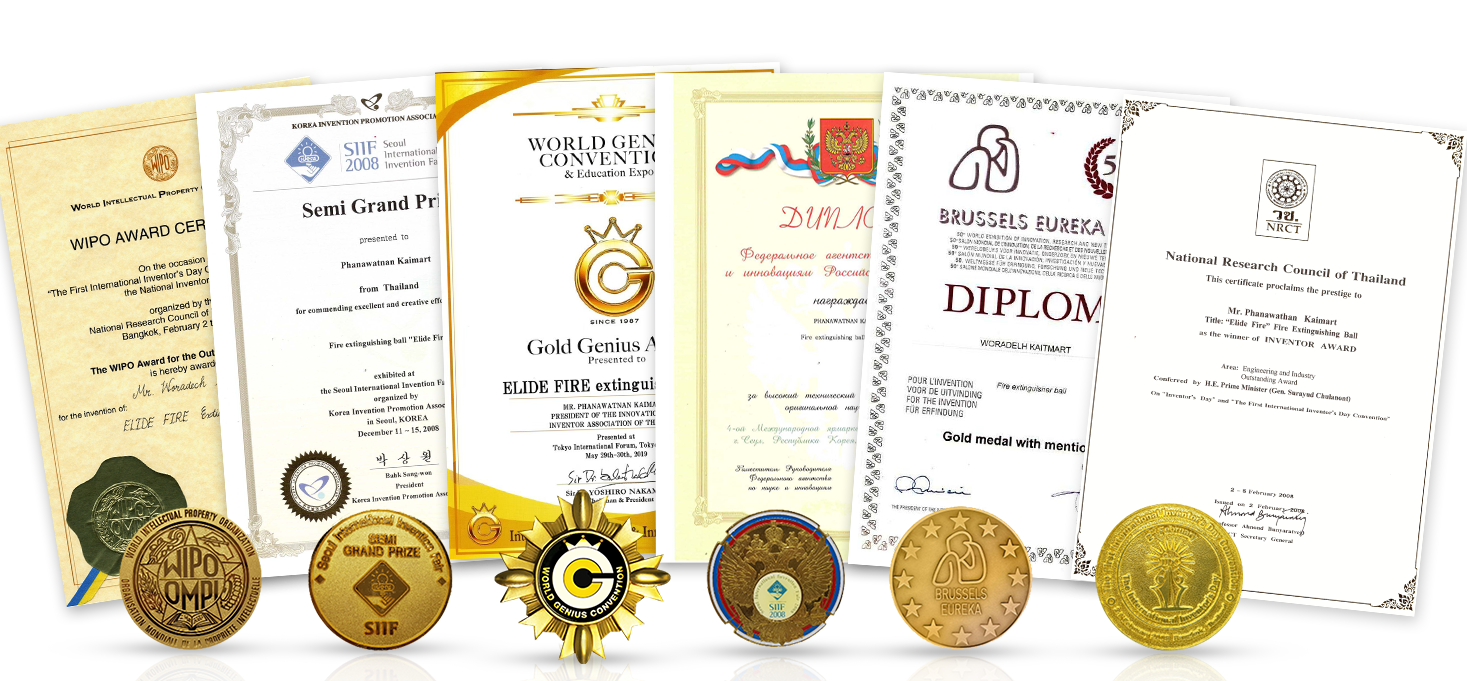 Our founder, Mr. Phanawatnan, has received numerous national & international awards, including the Gold Medal with Mention from Eureka, Brussels the Kingdom of Belgium, an international award from Russia Ministry of Emergency and Safety, and awards from the Bulgarian and American Chamber of Commerce. Our product was also recognized at the 33rd World Intelligence Conference in Tokyo, Japan in 2019.
Moreover, we want to clarify that

ELIDEFIRE does not sell its products on Amazon, Alibaba or any other platform.

It is against our company policy to sell on online platforms, and we only distribute our products internationally through official distributors. ELIDE FIRE products manufactured and originated from Thailand only.
Our products also follows the

Federation of Thai Industries

regulation MIT (Made in Thailand) Certification which applied the principle from the (World Trade Organization Rules of Origin Organization : WTO which operates by the World Customs Organization (World Customs Organization : WCO).

This is to ensure that our customers always receive the authentic, high-quality product they trust for their safety.
Please be aware that some counterfeit products use our trademarks on their fire extinguisher balls.
Please use QR Code to verify authentic product from our website.
(https://www.elidefire.com/verify-qr-code)

Your safety is our highest priority, and we're dedicated to delivering only the best firefighting products to our customers worldwide. If you have any further queries, please feel free to contact us.
Elide Fire Ball Pro Co., Ltd.